Hello lovely 4E!

This blog hasn't been updated for lemme count, 32 - 6 =

26

days! That's more than 3 weeks! I know every one had been busy mugging for their Language papers as well as for E Mathe, me too! Hahahaha. I know all papers weren't so good, nevertheless it's all over so I think whatever the result is, take it as a time for reflection so that you can improve the next time.

Anyhooootz, I wanna update a few pictures on several occasions. Like Sports Day, March/April babies and our SL Celebration! Hahaha.

First things first, SPORTS DAY!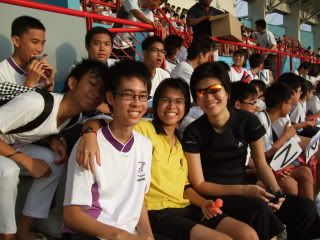 Yeh Miss Lai and I + some weird guy behind me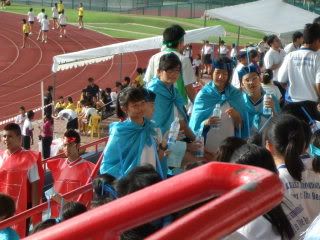 The Ibex cheerleaders. LOOK @ LILY!!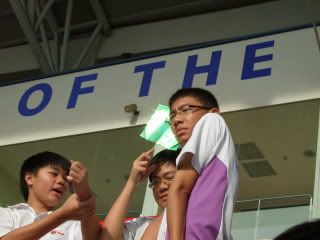 Terrence!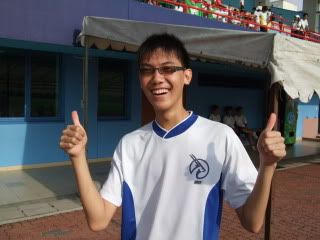 Samuel's trademark pose



Gladiss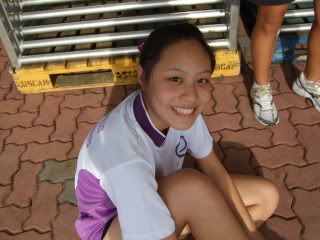 YINING :D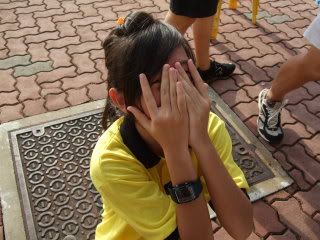 Jocelyn feeling shy! :D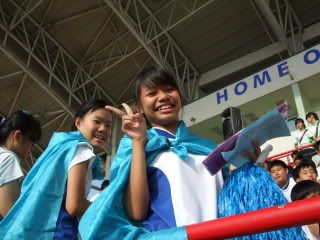 Lily + Kar Yien's sister! Hahaha.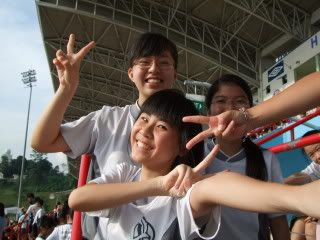 Rachel, Yuan Fang and Si Min :D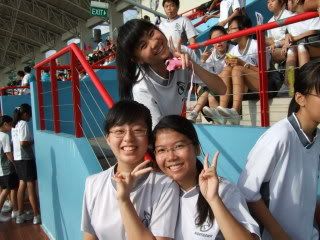 It's them again!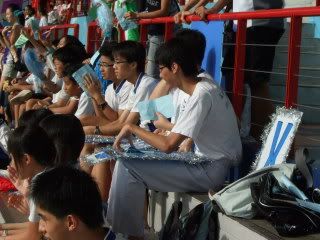 Haha Zheng Xun :D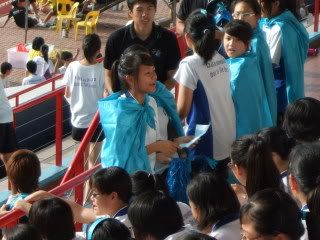 Lily commanding Ibex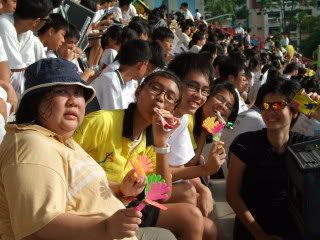 OMG LOOK @ MISS LLY!



Miss Lai with her Mercury-fied shades and yellow hand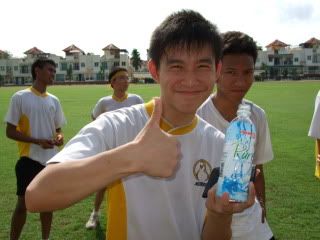 Good drink hur, Jia Shun?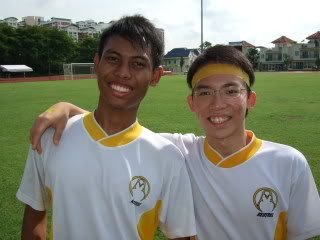 Yuri and Awal :D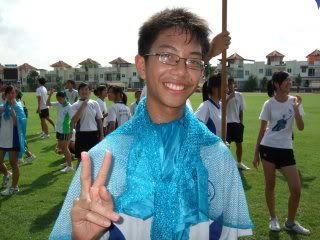 Subhaaaan.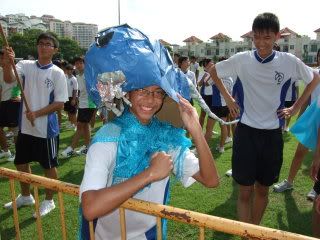 IBEX POWER LA!


To the second part of the entry,

THE MARCH AND APRIL BABIES!

Haha as usual, we'd our birthday-for-the-month celebration in the canteen. :)

Featuring our March baby!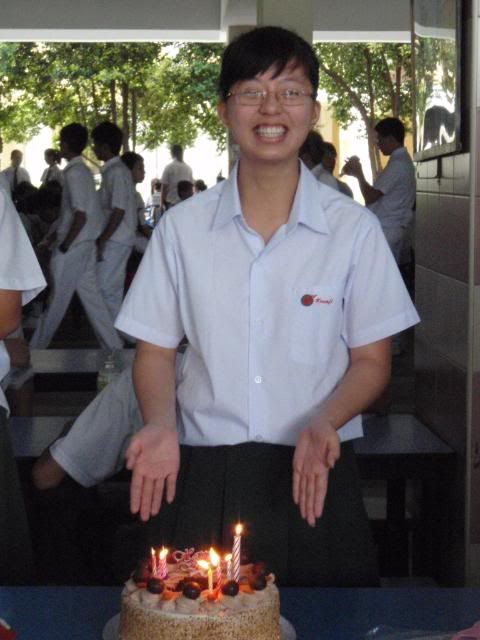 Yuan Fang! Hahaha :D



Haha, of course there're other March babies in 4E. Siyun, Kar Yien etc. However, I guess they were either not there or were too shy. Hahaha.

Now to the April babies!




Grace Lee 捧腹大笑-ing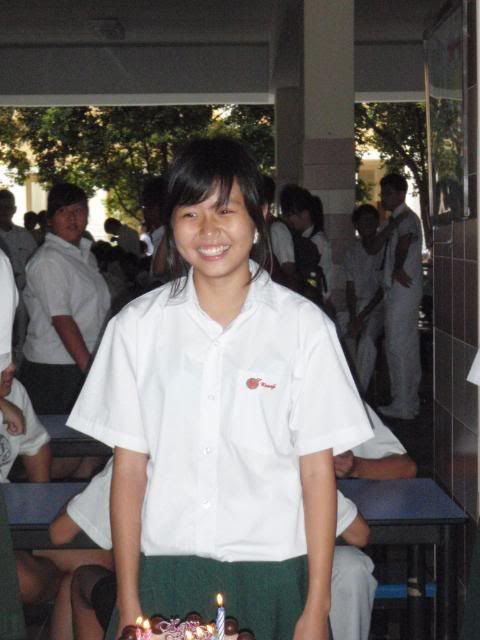 Melissa Foo with half the cake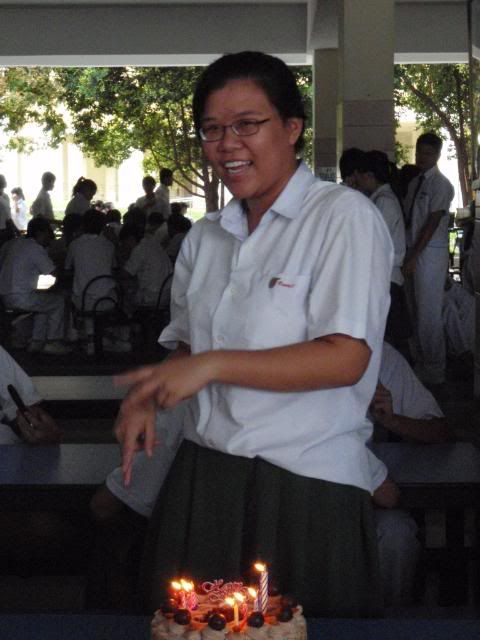 Wan Ying feeling shy!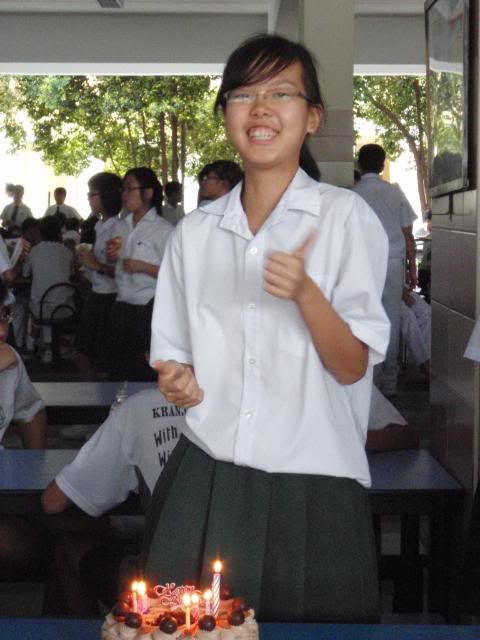 Ser Ern feeling gooood!



All 5 of them making a wish :D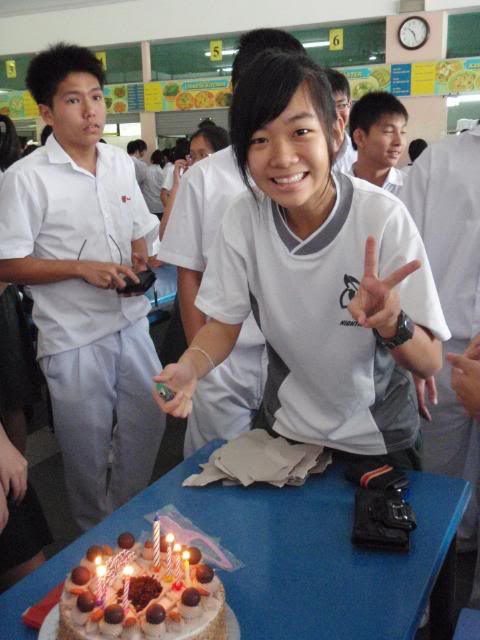 Gladys! Hahhaa. :D



As usual, we took a class photo. Rather messy thou :D


How time flies, it's May now. Soon it'll be celebrations for the May babies hoho can't wait! :D

Moving on, SPORTS DAY 2009!

Well, for those who have read Miss Lai's blog, you'd have known she has already uploaded the photos in her blog. So, yeah I'm just gonna write the link. Click it click it!

http://serenelai.wordpress.com/2009/04/16/surprise/#more-174

That's all! I hope the blog is not gonna be dead anymore. More updates every one! :DD

I'm off!



Teewaikay
Nothing beats the rhythmic hearts of 4E ♥

5:08 PM