Hello beloved 4E-ians.

This is the first entry of 2009. It's rather sad that the first entry's actually written in March. Well, blame me for not being able to maintain this blog well. I didn't even tell the class about this blog until now! Hahaha.

Nevertheless, this blog is finally ready (well, at least it looks presentable now). However, I am still searching for a nicer layout cos this layout isn't able to put a BIG BIG picture of 4E. Any nice blogskins, leave a note @ the tagboard. I will change if I've the time.

O and back to the topic, this entry is supposed to be for the February Babies! Whoopeeeeeee! Allow me to elaborate on this meaningful entry.

On 16th February, 4E celebrated the birthdays of the the February babies, namely Solihin, Gladys and Grace Chong (whose birthdays are SO COINCIDENTALLY a day after another, like a birthday marathon!).

As a class, we sung a birthday song. LOUDLY, yes! ENTHUSIASTICALLY, yes! WARMLY, yes too! Hahaha. :)

I bet the 3 Feb babies were surprised cos this was so unplanned, I mean we got Mr Tan to lie to the class that there's some important matters to settle as a class @ the canteen. Just when everyone thought that it was some serious matter, they saw a cake with half-lighted candles, and wheeee some of their surprised looks just appeared on their faces. Hahaha.

Here're the pictures!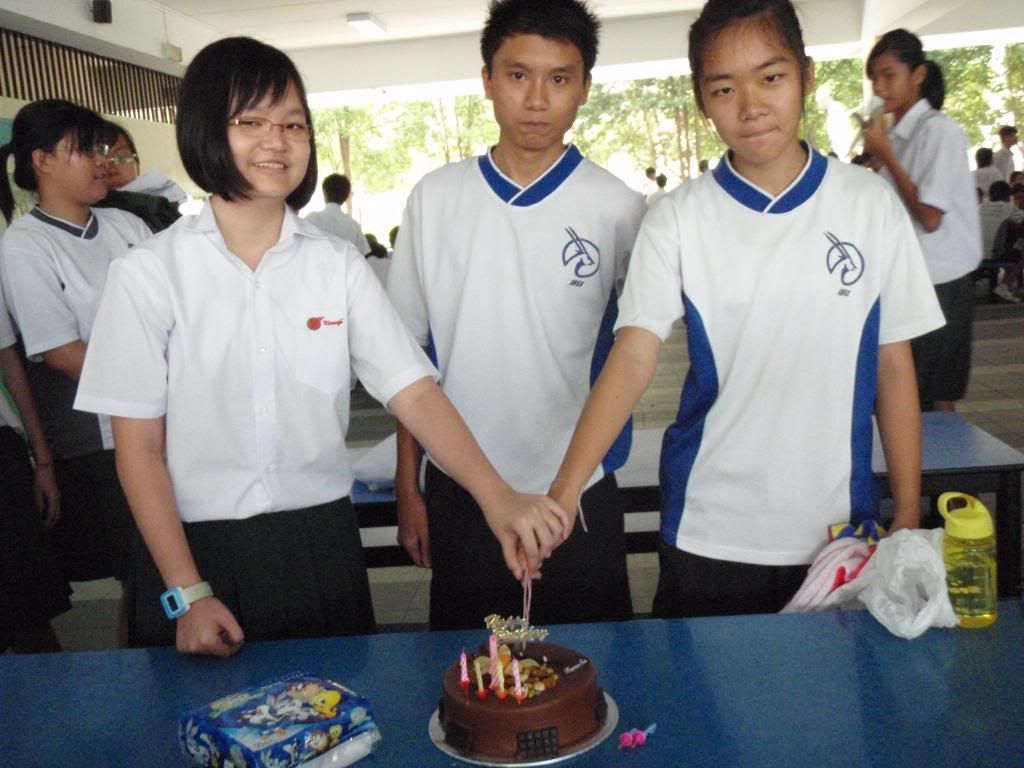 Happy Sweet 16 to you guys!

Solihin, whose birthday falls on 14th Feb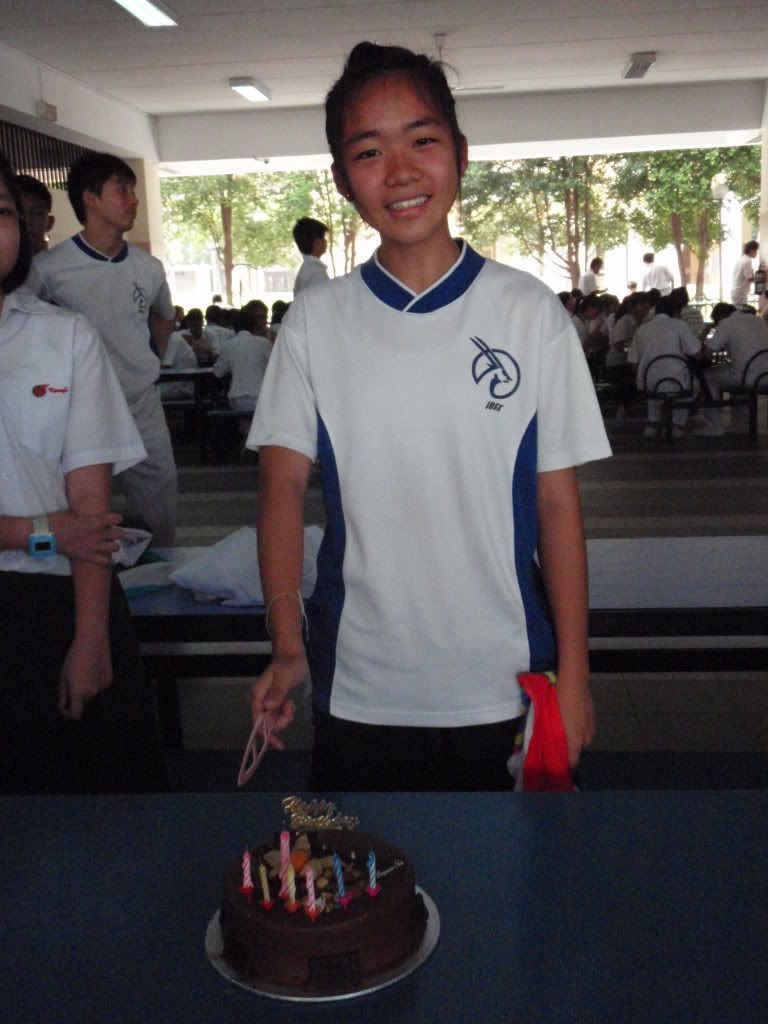 Gladys, whose birthday falls on 15th Feb

Grace Chong, whose birthday falls on 16th Feb

Make a wish



The buttery choco cake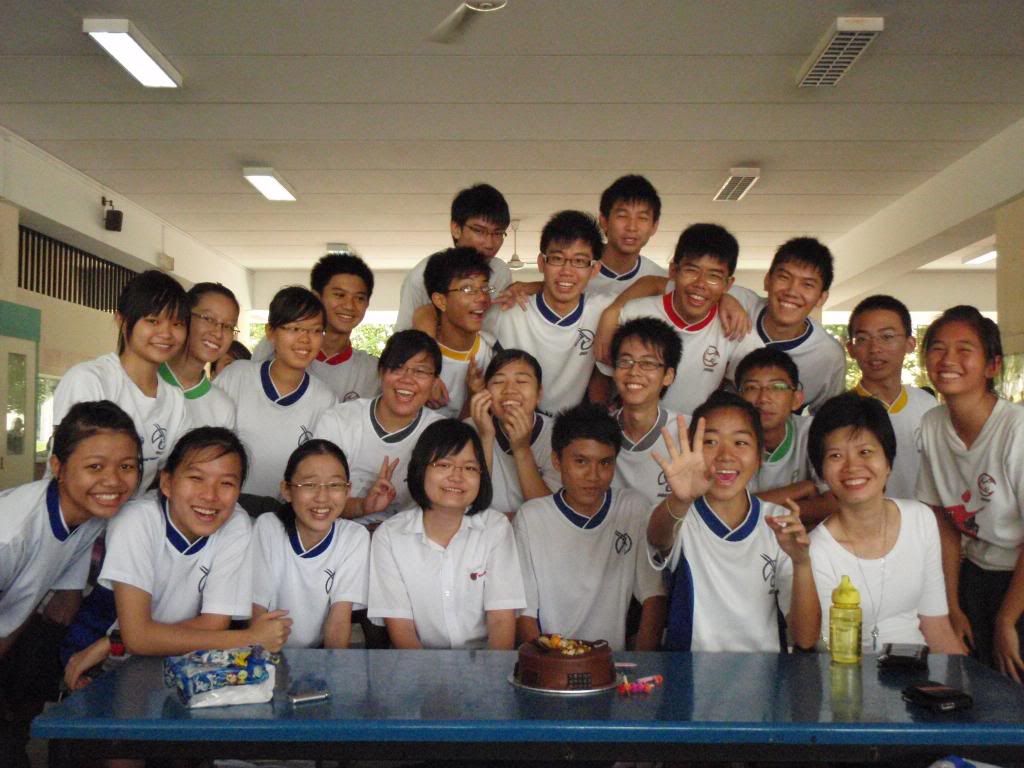 This is half the class


Formal shot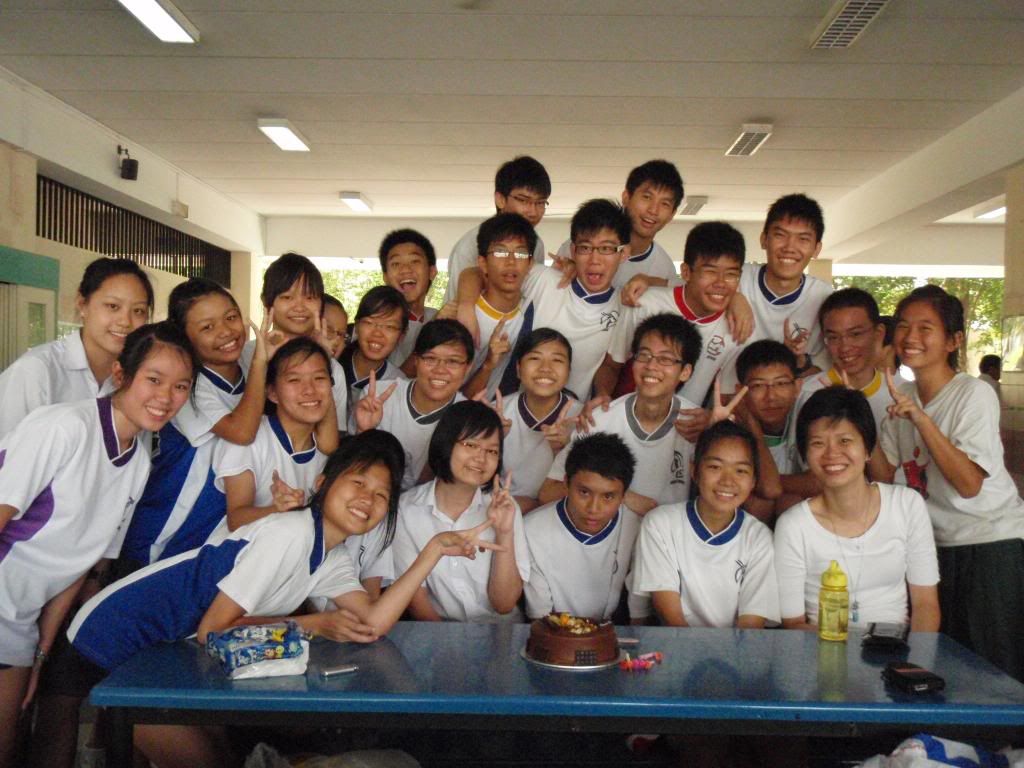 So united :D


Later, we'd a smashing and crazy cake-fight! :DDD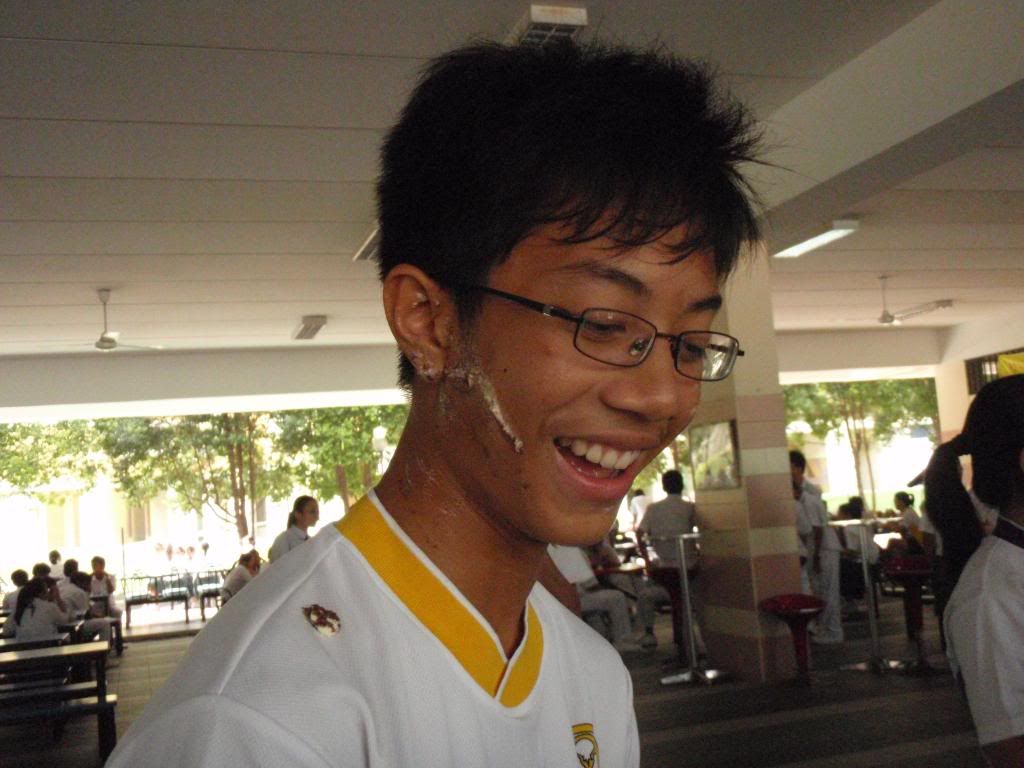 Poor Subhaan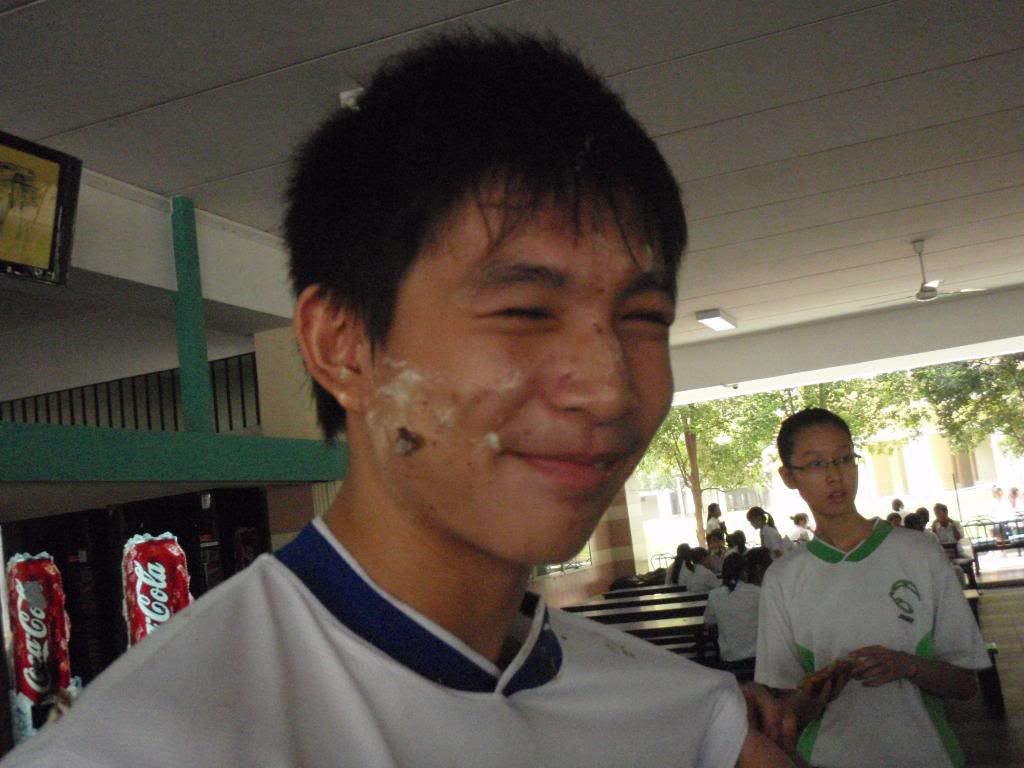 Poor Jia Shun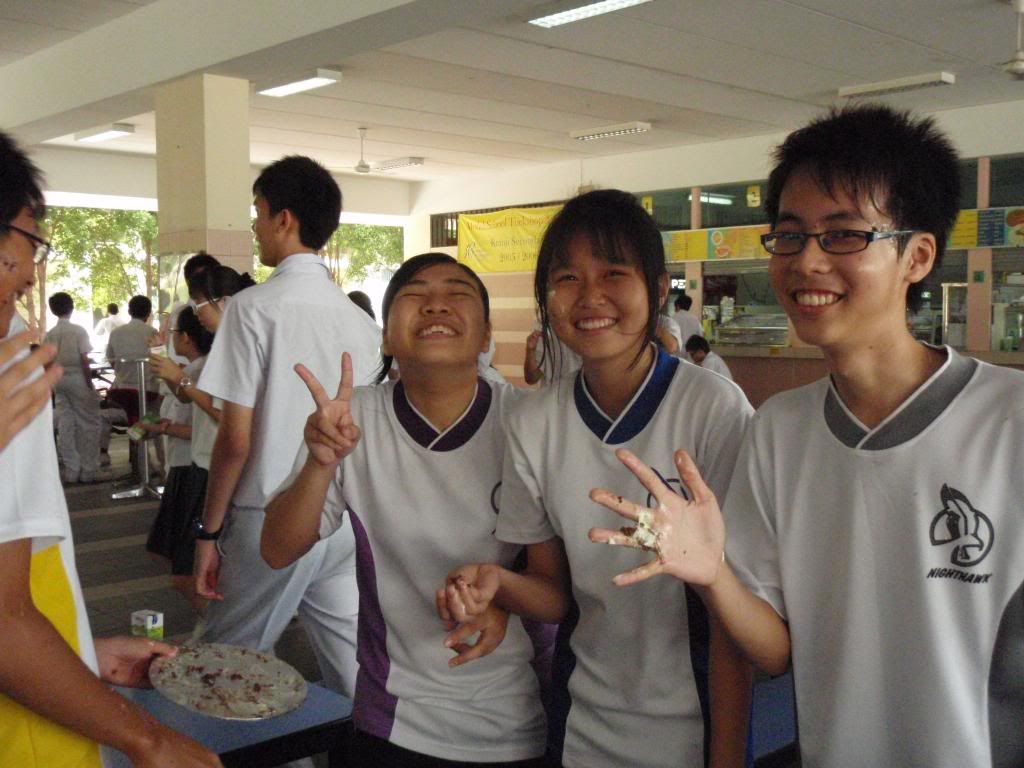 We're also victims of the massive cakefight!

Everyone's running around to smear people with cream!


That's obviously me

Us, after being smeared with some butter in the face

Zhenyi and I + Lily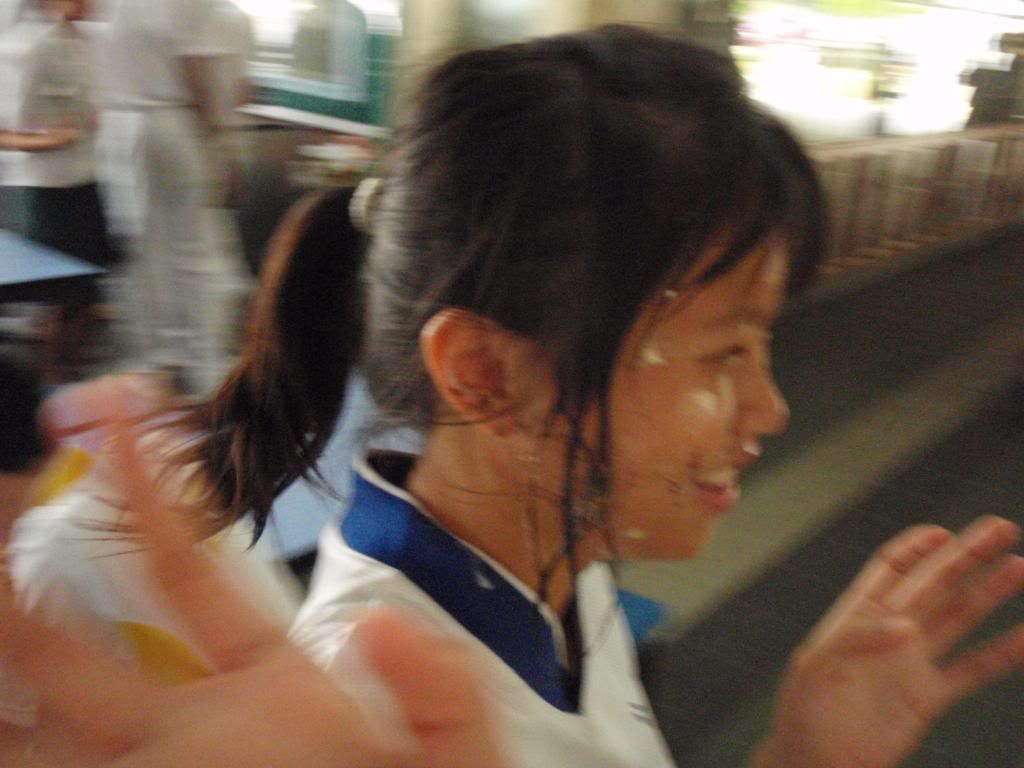 Poor Melissa.F

Blur Mandy and Melissa.T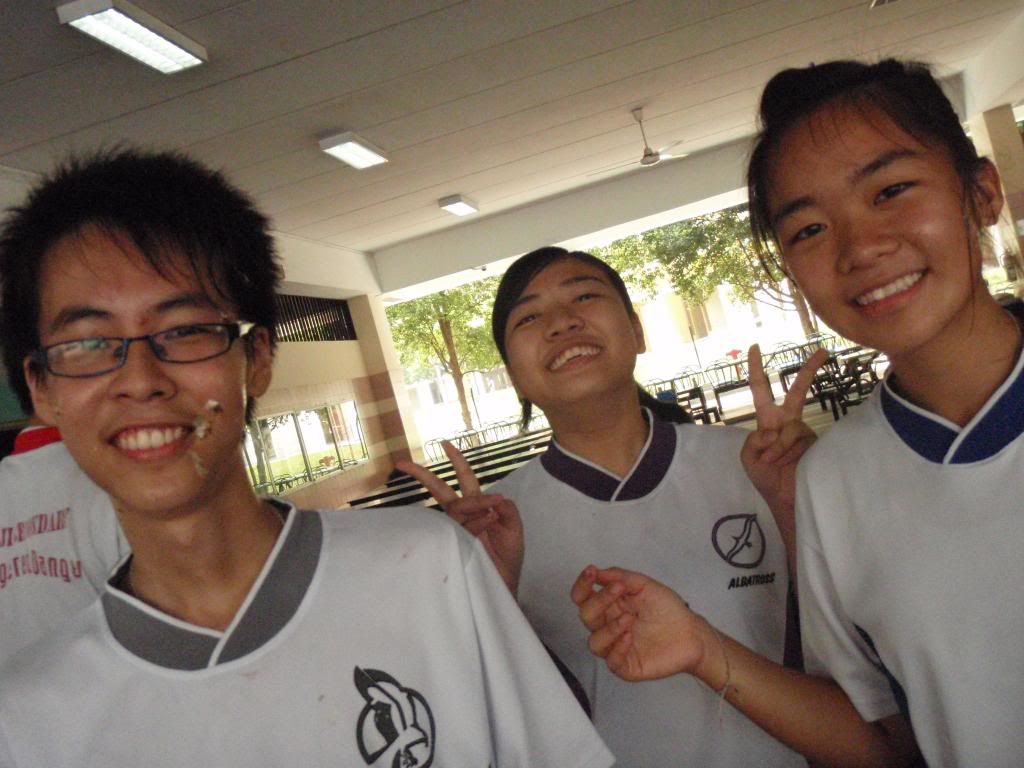 I, Zhenyi and Gladys. Their faces look so clean, but look at mine!
This marks the end of this entry!
Once again,
HAPPY 16th BIRTHDAY TO SOLIHIN,

GLADYS AND GRACE CHONG!
Stay tuned to the next update: Annual Roadrun 2009
Signing off,
Teewaikay
Nothing beats the rhythmic hearts of 4E ♥

9:43 PM